Here are a few recipes from my personal kitchen. Yes there are a few things here that could be made organic, skim or from scratch but I am a busy mom with a busy family and I do what works for us. I try and make the healthy choice when possible and I don't stress out when I can't.

Macaroni Tuna salad
2 cups whole wheat macaroni
1 can drained chunk tuna in water
¼ cup chopped Red Bell Pepper
¼ cup raisins
1 tsp honey mustard
2 tbsp fat free Miracle Whip
Serves 3-5
Low fat Chocolate Milkshake (great for after workout recovery drink)
1 cup 1% milk
1 Tbsp low sugar chocolate syrup
1 cup of Ice
Blend until thoroughly mixed
Serves 2-3
BBQ Chicken Breasts
1 chicken breast
Combine ½ tsp of each Oregano, Parsley & Rosemary and rub all over chicken
Grill chicken breasts 8-10 each side
Serve with 1 cup of steamed broccoli and a ½ cup of brown and wild rice
1 serving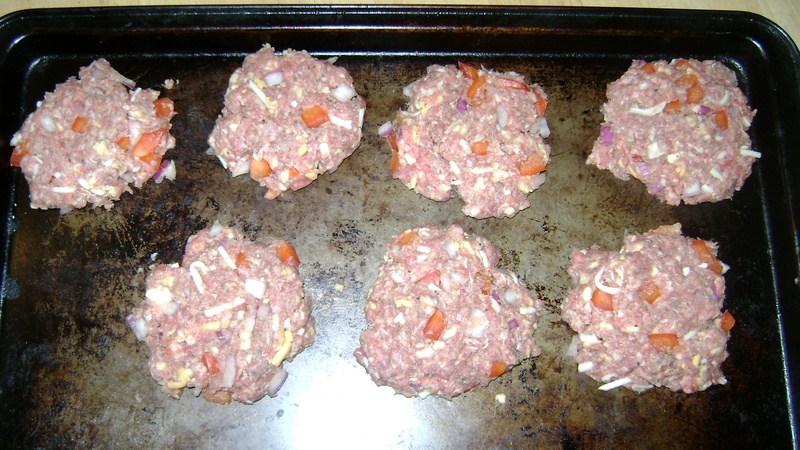 Mike's Mouth Watering Burgers
1 lb extra lean ground beef or turkey
¼ cup chopped bell peppers
½ stalk of celery
¼ cup chopped red onion
½ tsp black pepper
½ tsp parsley, basil, oregano
1 egg white
1 whole egg
2 slices firmed whole wheat bread
makes 5-6 patties

Chicken summer salad
1 bag of premixed salad (4 cups)
½ bag of fresh spinach leaves (3 cups)
2 shredded carrots
¼ cup red onion slices
½ cup diced red bell pepper
¼ cup sugar snap peas
½ cup sliced cucumbers
¼ cup chopped celery
2 chicken breasts (or 8 tbsp of hemp hearts)
Serves 4 people

Watermelon Tart
 3-5 inch ring of watermelon sliced into peces like a pie,
1/4 cup fat free cool whip
1/2 cup fat free yogurt
4 strawberries
1/2 cup blueberries
6-10 raspberries 
1/4 cup toasted almond slivers
 I made this instead of the usual fruit tray for my daughter's birthday. Giving party goers a healthier, slimming option to the cake.
Try one recipe or try them all I guarantee they are all "Jen" Approved!